Room type names present a real (and often underutilised) opportunity for hotels to strategically position and differentiate their product. Especially in competitive markets its important to take every opportunity to set yourself apart from your competitors.
What room types does your hotel have? Do you have a Standard Room? A Budget Room perhaps? What do these names convey to you?
Synonyms for Standard are Average, Normal and Ordinary. Do you feel compelled by this? Think about it – do you like anything you purchase to be Standard or Budget? The answer probably is no.
Why have different room names and categories?
Applying different room type names and creating different categories or levels of accommodation allows the hotel to offer different pricing points in order to cater to different customer needs and budget levels.
Many travellers can be persuaded by value positioning and pricing to buy up. This is where decoy pricing comes in.
What is decoy pricing?
In marketing, the decoy effect (or attraction effect or asymmetric dominance effect) is the phenomenon whereby consumers have a specific change in preference between two options when also presented with a third option that is asymmetrically dominated.
In other words, travellers making a purchase often have to choose between different price points and product attributes. A decoy pricing structure influences their purchasing decision. The decoy either is a lower price point with a much lower quality product with less appealing attributes, or a much higher price point that's only marginally higher in perceived quality or value and attributes.
Apple has perfected the decoy pricing strategy and employ it with every new product launch. Here's an example to demonstrate how Apple implement the decoy pricing strategy for their iPhone products. Just look at the image and price points, which phone would you purchase?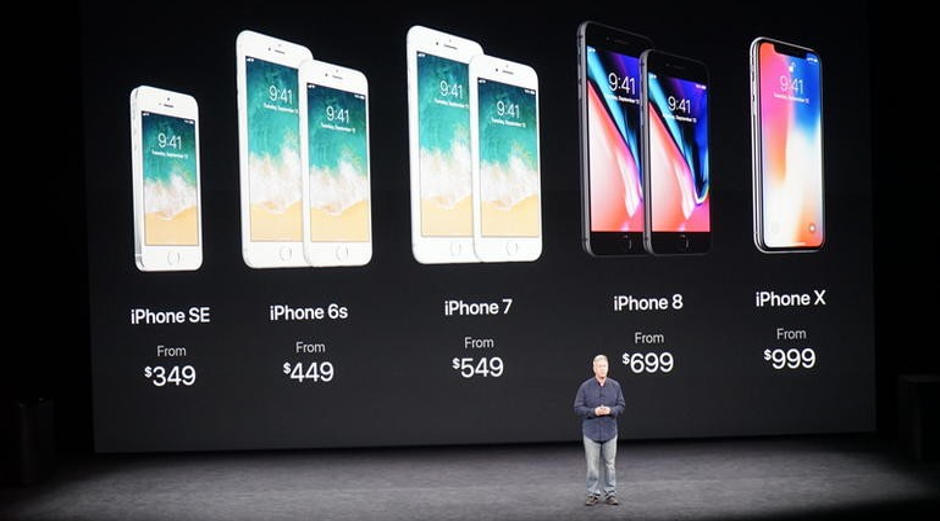 The existence of the iPhone X makes the customer more likely to buy the iPhone 8. Simply by adding a more expensive decoy, Apple has raised the average price paid for any iPhone by introducing a more expensive model and thus making the previous most expensive model the new midpoint.
Another example is that of the publisher The Economist, offering a Print, Web and Combo Subscription cleverly priced to ensure the customer buys up:
Web Subscription – $59
Print Subscription – $125
Web and Print Subscription – $125
The first price, of $59 for the Web Only Subscription seems like a reasonable price – right? While the second price point at $125 for the Print Only subscription seems a lot more expensive. The last option though, offering both Web and Print, for the same price at the Print Only Subscription seems to be the best price, offering the most value for the customer and yielding the highest return for The Economist (because really the cost of a web subscription would be next to nothing for them)
How to employ decoy pricing in your hotel?
When creating decoy pricing or products start off by looking at what is your most profitable product and/or price point or package. What has the highest yield? That is the product you want to sell most off and create decoy price points or decoy products around.
For a hotel, room types can be used as decoys, but also rates. Two examples.
1. Example where the hotel uses room type levels as decoy
Budget Room $220 per night, room only
Standard Room $250 per night, room only
Deluxe Room $650 per night, room only
2. Example where the hotel uses package pricing as decoy:
Standard Room $250 per night, room only
Standard Room $280 per night room + breakfast
Standard Room $350 per night room, breakfast and wifi
Hotels can employ a combination of the two decoy pricing strategies. In the examples above the customer will more likely choose the Standard Room, and then choose the rate that includes breakfast.
Let's get back to the Hotel Room Names….
There's a real opportunity to create competitive advantage while increasing your ADR by cleverly naming your hotel rooms. For example (and in most cases you'll find this to be the case) your competitor sells Standard Rooms or Double Rooms, by changing the names of your rooms you set yourself apart; instead of Standard Room make yours a Garden View Room or instead of Double Room change it to City View Superior)
Get more creative with naming your hotel room types. Be brave and move away from the stock-standard Budget, Standard, Double Room and One Bedroom Apartment.
Here's some tips on how to do this for your hotel
Firstly, break down your hotel rooms into obvious groups or categories. You can do this by grouping them based on their lay-out or features such as size, floor level, views, bedding configuration, target audience segment, inclusions, amenities and facilities. Then, once you grouped the rooms work on the names, link the names to the hotel's unique features or history, or let the room attributes guide you.
You may want to have a brainstorm session involving all the teams in the hotel or put out a competition. This is a great way to get your staff involved and to really think about the rooms and the experience they offer to your customers.

Some example Room Type Names: Ocean View Retreat, Pool View King, Family Suite, Room With WOW Views, Van Gogh's Corner Room, Mountain View Deluxe, Penthouse Apartment, Romance Suite, Courtyard Retreat, The Bronze Room.
By implementing a tiered room and decoy pricing strategy you will see your average rate and room revenue increase. What you aim to achieve as a hotelier is that the consumer firstly chooses your hotel over your competitor. Then when they've chosen to book with you, you upsell them into a higher room category and then to a higher yielding rate, one that maximises your hotel revenue.